Link: https://eapj.org/from-the-editor-were-not-alone-collaborating-with-other-disciplines/?utm_source=rss&utm_medium=rss&utm_campaign=from-the-editor-were-not-alone-collaborating-with-other-disciplines
Recently, I was invited to run a "lunch and learn" session for the Architecting for Innovation group on Meetup, run by my good friend Andrew Blades in Sydney, Australia. Rather than subject everyone on the call to one of those standard death-by-powerpoint presentations, I thought it would be good to pose a scenario to the audience, and have a collaborative discussion. After all, the EAPJ is here to help support and build a professional EA community, which is all about sharing what we've learnt, and developing our knowledge as practitioners, and as a discipline.
The scenario posed to the groups was this: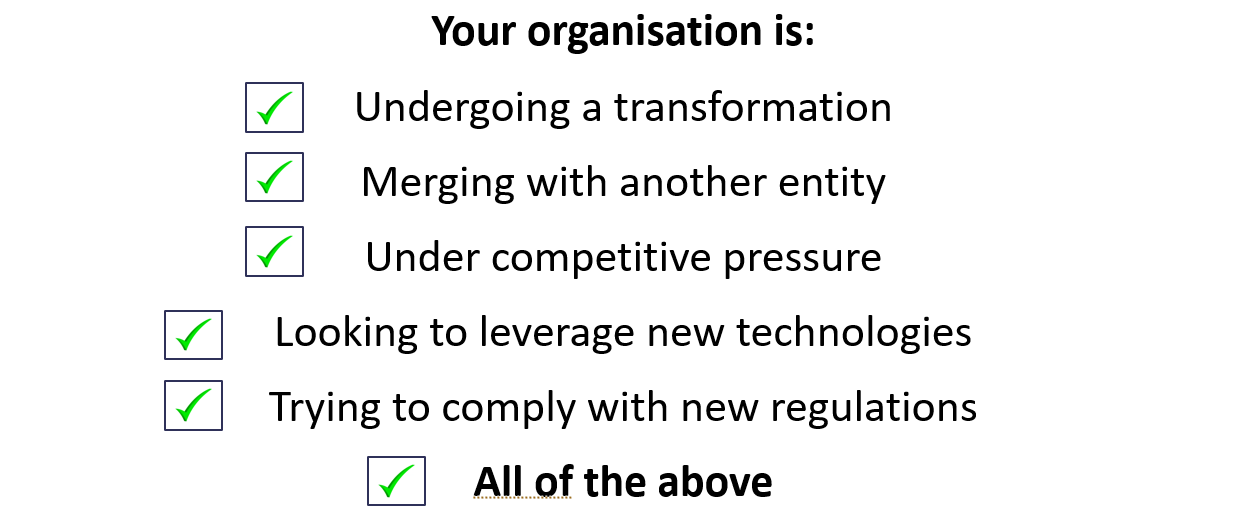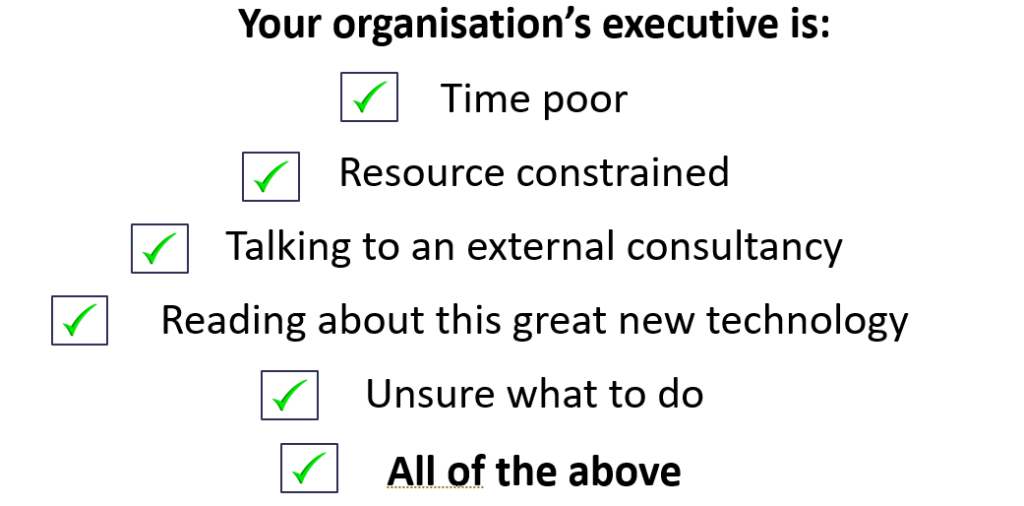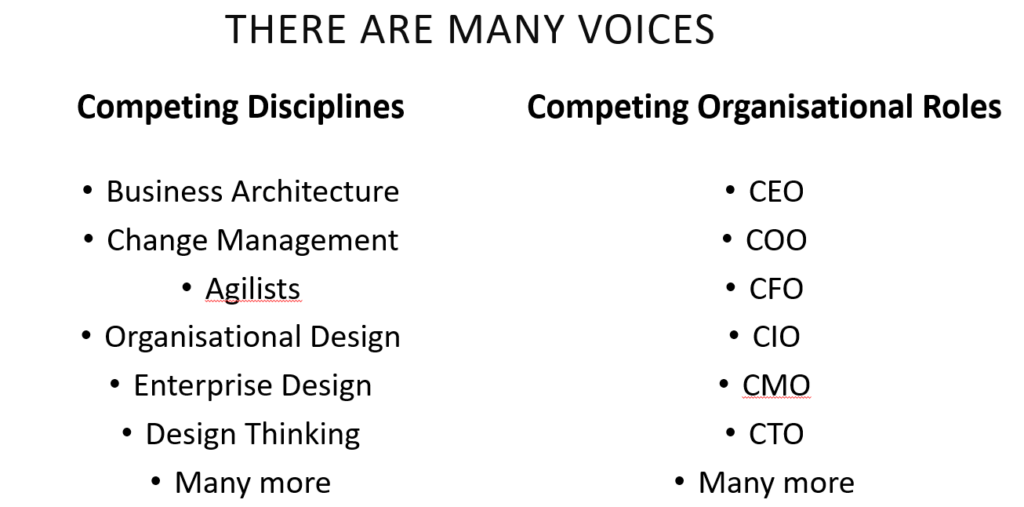 I'm sure this scenario will be familiar with most, of not all, practising Enterprise Architects.
If you're interested in hearing how the conversation went, you can see the recording here, along with the slide pack used on the day. As always, we would love to hear your thoughts on the topics discussed.